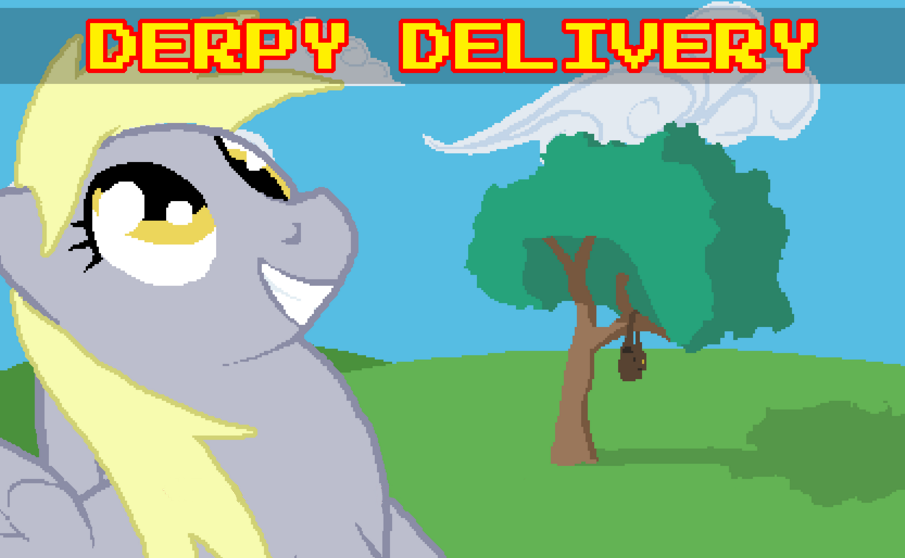 Derpy Delivery
A downloadable prototype for Windows
An abandoned prototype by "AcidAndGrit" who has since disappeared. Redistributed here under GPL3 license, unmodified from the original.
Guide Derpy Hooves through two levels to collect mail in a charming pixelart world with lots of humor. The prototype is only a few minutes long.
As the game is an abandoned prototype it is short, does not end gracefully, and may not work. No support is promised.
If you can't get it to work, you could always watch my Let's Play Video of the game instead.
The Pygame source and all game assets are included in the package as are the relevant licenses. Since it's Pygame it could probably be ported to Mac and Linux, but the original prototype only included the Windows executable (and I don't have a Mac or Linux box to try that out anyway).
There's also a Github Repo of the non-compiled source if you'd like to clone the source or whatever.
Install instructions
Simply download, extract the Zip to a folder and start Run.exe. Game does not install. The game is controlled with keyboard only.